The Day JoJo came home with me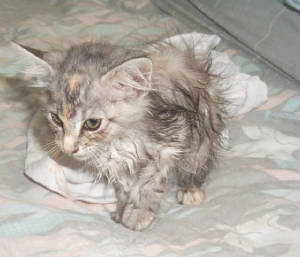 Sept. 22, 2006
I saw this sick little kitten at our shelter. She was so thin. You could see her hip bones sticking out. The ladies at the shelter came over while I was playing with her through the cage. She said, their going to put these kittens to sleep their sick. I told her, your not much of a humane person, if all you want to do is talk about who your putting down... She said she was sorry and I was right, it wasn't the thing to talk about.
I went back the next night, was playing with that little girl again. Another lady said, don't play with those kittens their sick...
I looked at her and said I'm not a cat....I'll play with them if I want to....
Went back the next day and told the lady I would take the smallest kitten to foster back to health. I got her home and got a good look at her. She was full of fleas, weight, 1 lb.. 1 lb. , 50 fleas, fleas were winning. I bathed her, combed her with a flea comb. They just keeped coming to the surface. I put a touch of frontline on her.... That is all that was wrong...
Not deathly sick..
and not going back to shelter...
I had a lot of help picking out a name for our new baby.... Topper, Spock(the ear thing), Star lite,(she has a yellow spot on the top of her head).
I went with JoJo, after my Dad, Joe. Lost my Dad Christmas 2006.
We're hoping she will grown into her ears.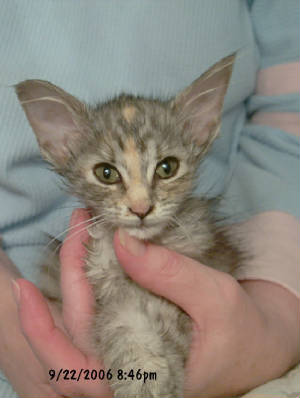 Here is baby JoJo all grown up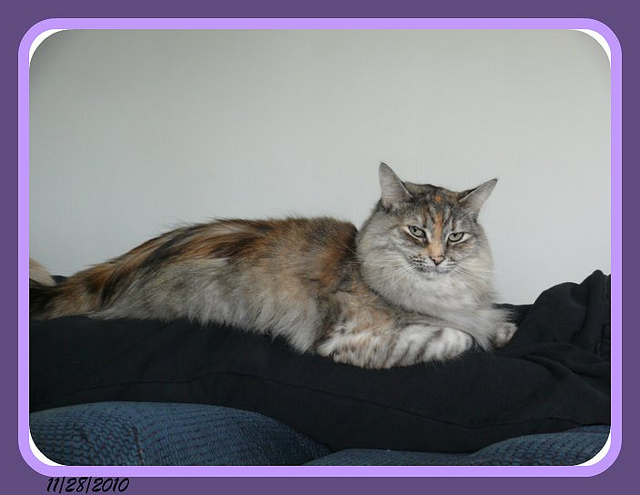 From there ..................to here....in pictures
He is your friend, your partner, your defender, your dog.

You are his life, his love, his leader.

He will be yours, faithful and true, to the last beat of his heart.

You owe it to him to be worthy of such devotion